Terrace Heights Black Bears are awesome!!!
_________________________________________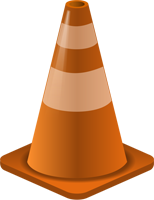 Construction is underway at Terrace Heights. We are getting a new portable to be located to the west of the gymnasium. The area is roped off during construction, and we will move Mileage Club to a different area of the playground until the project is complete.
*************************
There will be no school Monday, October 24. This will be a teacher in-service day.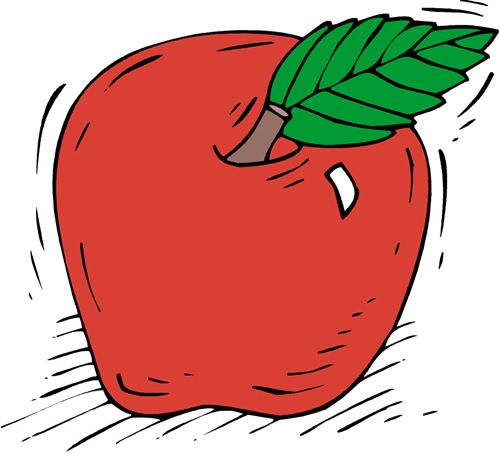 ______________________
East Valley School District Parents, Guardians and Patrons:
As you are all aware, our region is currently experiencing a rash of anonymous threats and harassing social media messages regarding the "Scary Clown" phenomena. This epidemic has been working its way across the United States since August and has now arrived at our doorstep.
Our local Educational Service District 105 has been in touch with the Washington Fusion Center (the primary intelligence gathering body in Washington State) and local law enforcement and researched this issue and there are no indications of any viable threats. To date, all arrests across the country related to this issue have been few in number and for minor incidents (usually just for making threats of harm).
Further information regarding the Scary Clown phenomena can be found from these credible sources:
http://www.nytimes.com/2016/09/30/us/creepy-clown-hoaxes-arrests.html?_r=0
http://abcnews.go.com/US/creepy-clown-incidents-law-enforcement-white-house/story?id=42555017
All threats of violence should be treated seriously. At East Valley School District, we have security measures in place and are on heightened alert to ensure the safety of all of our students.
The East Valley School District is working with the ESD 105 School Safety Operations & Coordination Center (SSOCC) to continue monitoring the situation and track social media using their social media intelligence tools.
We will act accordingly as we receive updates from our law enforcement partners.
Padres, tutores, y patrocinadores del distrito escolar de East Valley:
Como todos usted saben, nuestra región está actualmente experimentando una serie de amenazas anónimas y mensajes de acoso de los medios social en relación con los fenómenos de "payaso asustadizo". Esta epidemia ha estado trabajando a través de los Estados Unidos desde agosto y ahora ha llegado a nuestra puerta.
Nuestro Distrito de Servicio Educativo local de 105 ha estado en contacto con el Centro de Fusión de Washington (la inteligencia primaria reunión de grupo del estado de Washington) y las autoridades locales e investigado este asunto y no hay indicios de ningunas amenazas viables. Hasta la fecha, todos los detenidos en todo el país relacionadas con este asunto han sido pocos en número y por incidentes menores (por lo general sólo para hacer amenazas de daño).
Más información con respecto de los fenómenos de payaso espantoso puede encontrarse desde estas fuentes creíbles:
http://www.nytimes.com/2016/09/30/us/creepy-clown-hoaxes-arrests.html?_r=0
http://abcnews.go.com/US/creepy-clown-incidents-law-enforcement-white-house/story?id=42555017
Todas las amenazas de violencia deben ser tratadas con seriedad. En el distrito escolar de East Valley, tenemos medidas de seguridad en su lugar y estamos en alerta máxima para garantizar la seguridad de todos nuestros estudiantes.
El distrito escolar de East Valley está trabajando con el ESD 105 Seguridad de la Escuela de Operaciones y Coordinación Center (SSOCC) para continuar monitoreando la situación y seguir los medios de comunicación social, utilizando sus herramientas de inteligencia de las redes sociales.
Vamos a actuar en consecuencia como recibamos las actualizaciones de nuestros socios policiales.
*****************************************************************************
We are starting a PAWS Monthly Newsletter. This will be sent home every month during the week of the 15th. We will be including all kinds of important Terrace Heights Elementary information. Attached to the newsletter, you will also find a Reading Connection publication to help with reading ideas for home. We hope these pieces of inforamtion are valuable tools for you to use. Look for this packet to come home in your child's backpack soon!
_________________________________________________
We are having problems with some of the links on our page. Please be patient as we try to figure out what the issue might be. Thank you!
_________________________________________________________________________________________________________
DROP OFF AND PICK UP
PLEASE REMEMBER OUR PROCEDURES FOR DROPPING YOUR CHILDREN OFF IN THE MORNING (in the front of the building only) AND PICKING UP IN THE AFTERNOON (please park and walk to the sidewalk so the paraprofessionals can see you, and please do not block the fire station). Following these procedures helps this time to run more smoothly and keeps our students safe. Thank you!
******************************************************
Pop Tabs
We will once again be collecting the tabs from the tops of aluminum cans. Those tabs are then donated to the Ronald McDonald house for recycling to help with the costs of supporting families with children battling illnesses. This is a great, easy way for our students to help other children. We collected a great deal of tabs again last year. It is my hope for us to collect even more this year. Children can bring the tabs to our office at any time and we wil put them in our storage containers.